Massages & Shiatsu
in collaboration with
Spa chez vous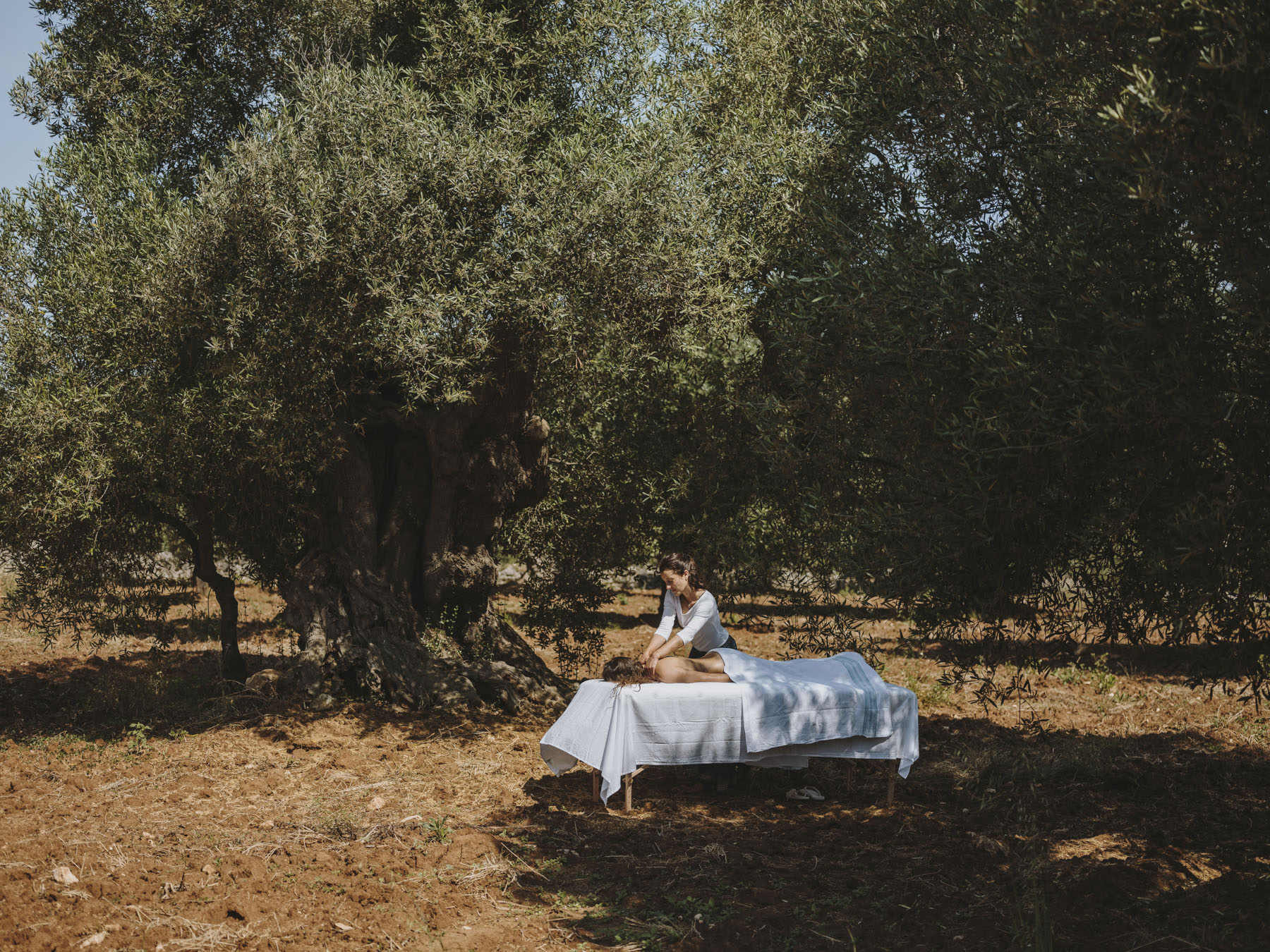 Relax
It's a slow and deep total body massage.
Strong
It is particularly indicated before physical exercise to reduce the muscular tension, after sport training for a relaxing effect.
Spa Chez Vous
Massage Spa Chez Vous® combines Oriental and Western techniques to offer you a personalized and unique experience.
50 minutes – 100€
80 minutes – 140€
in our room or under the trees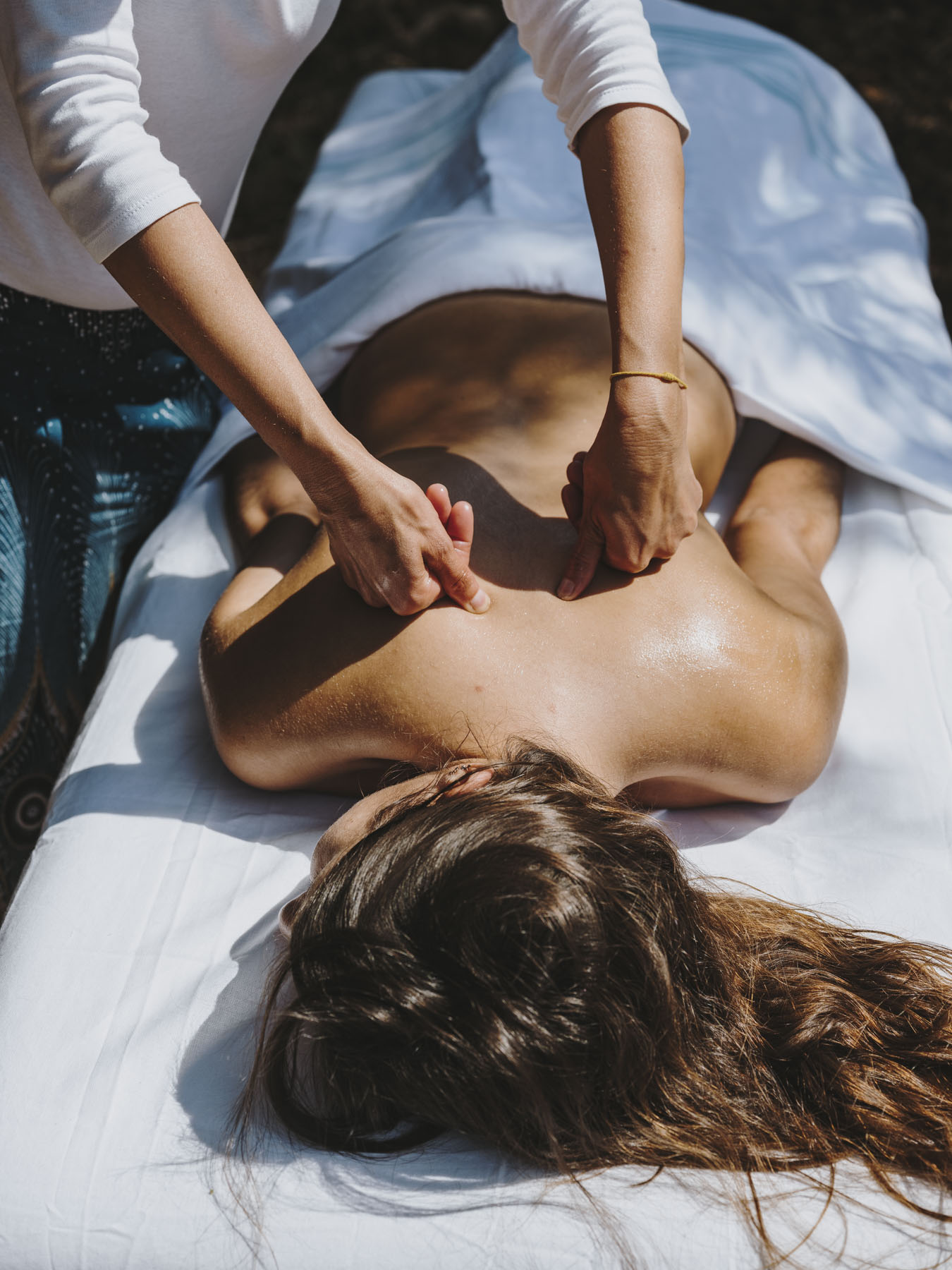 Massages from around the world
Californian
The best known of relaxing massages.
Rhythmic and embracing movements, soft and sensual 'hug' the whole of the body.
Shiatsu
A Japanese-based technique that focuses on the acupressure of energy points, known to restore the balance of the body and to relax the mind.
80 minutes – 140€
in our room or under the trees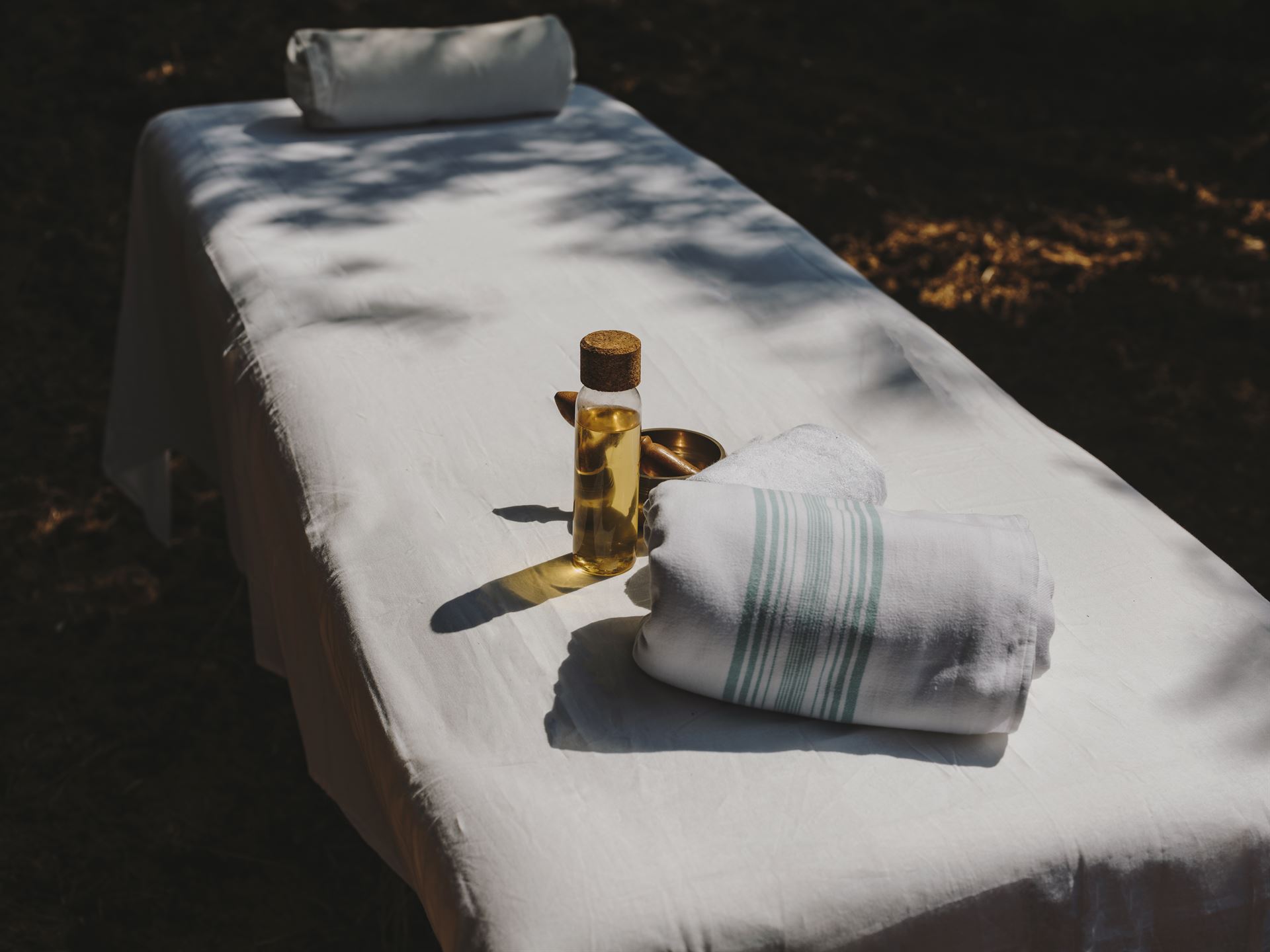 Any treatment can be cancelled by 8pm the previous day. If not cancelled as provided for, the entire sum of the treatment booked will be due. Where a guest does not turn up for any appointment as booked the entire sum of the treatment will be due. Please, let us know in due time if you suffer from allergies, injuries, metabolic disorders, heart disease, hypertension, epilepsy, recent heart attacks or other surgical interventions, any health conditions, especially in cas of pregnancy. We kindly ask guests to be aware of their physical condition choosing the most suitable wellness.