Renting or Excursion with an electric vehicle
in collaboration with
For Play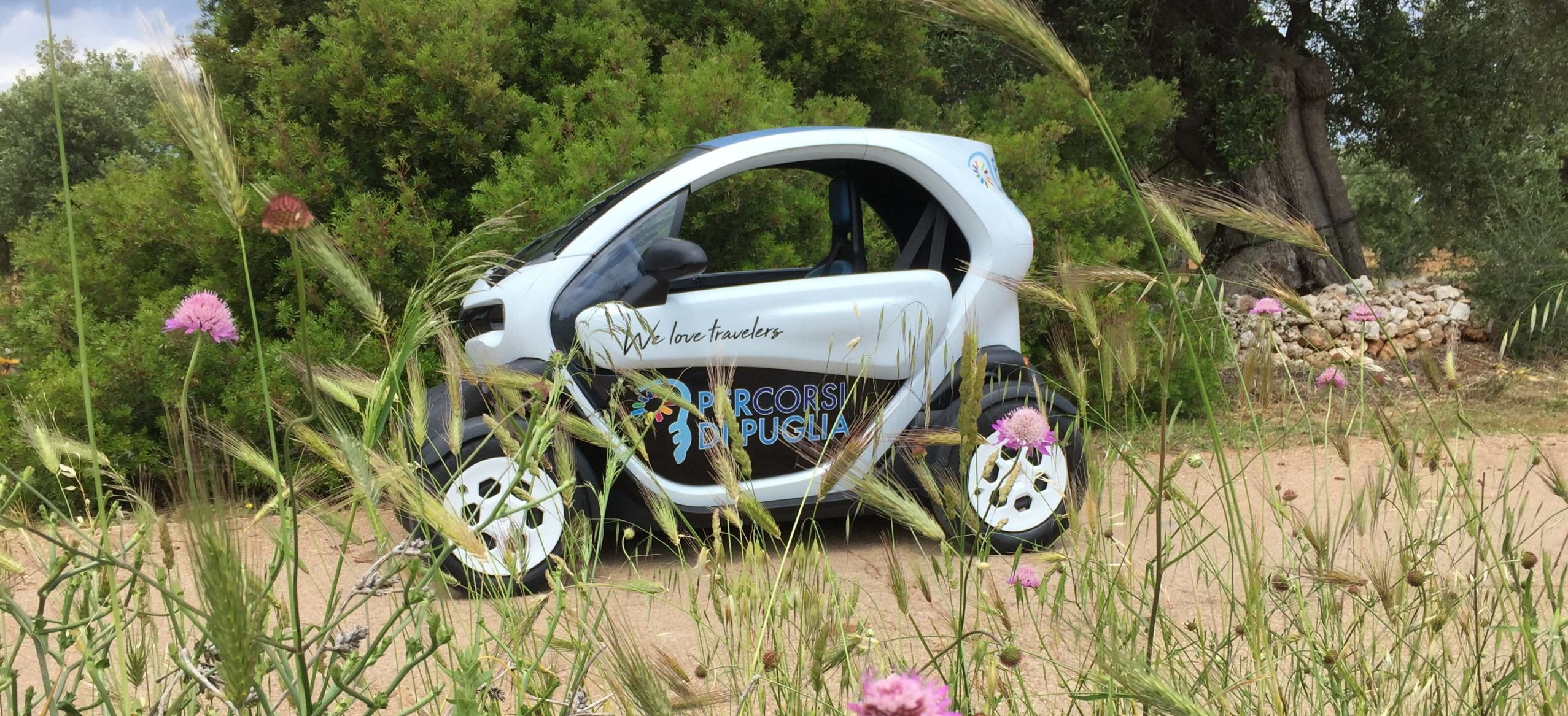 On your own or with your family and friends, Twizy is the best way to discover Ostuni and its surroundings, to drive to the beaches, to visit all the Itria Valley villages. Easy and fun to drive, no problem with parking and, above all, maximum respect for the environment!
Prices on request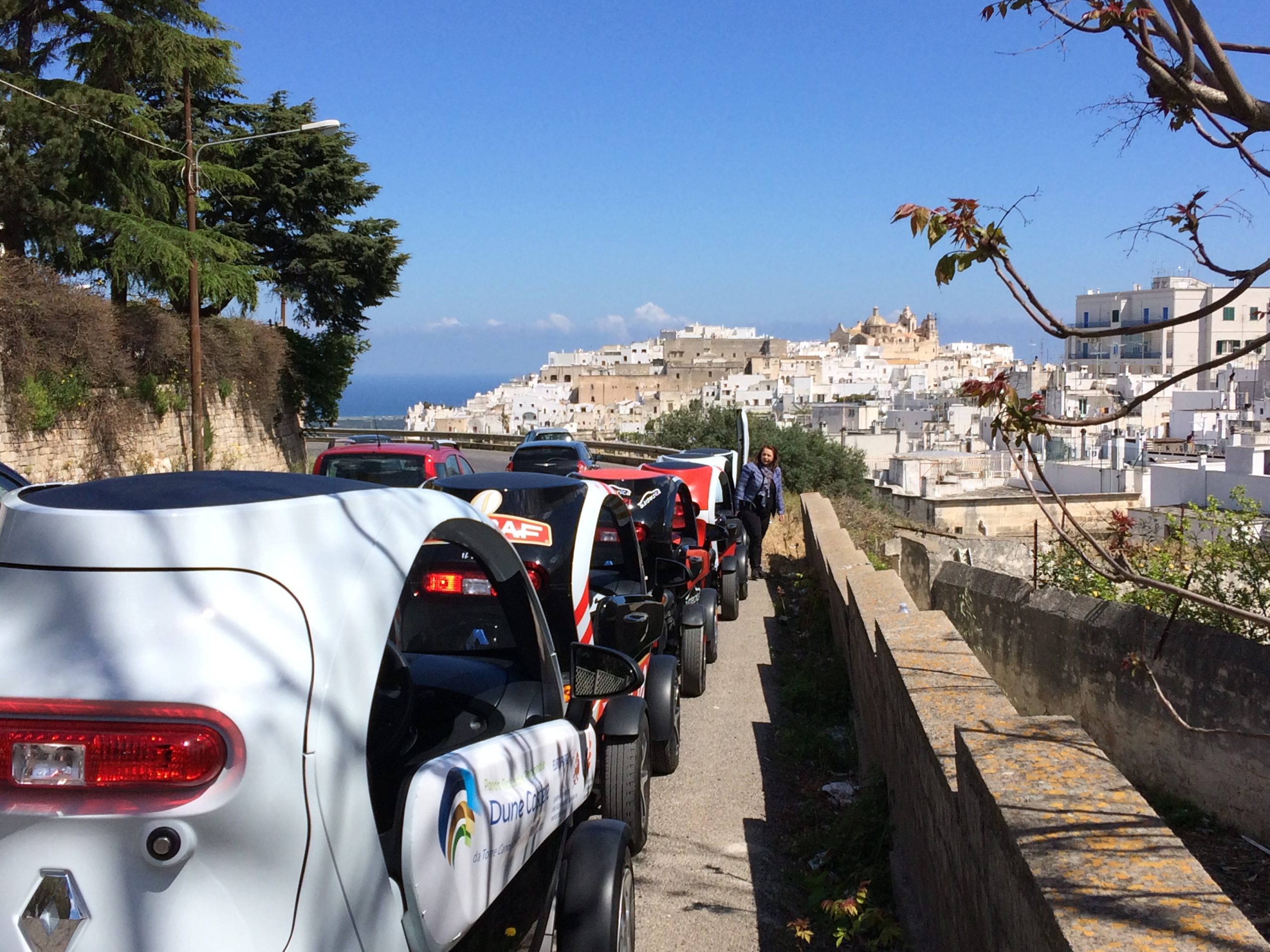 Excursion
OSTUNI AND AROUND
Walking under the white walls and among the labyrinth of its alleys it is an unforgettable experience: arches, portals and staircases, palaces and churches tell the story of ancient times, styles and cultures.
From the Old Town, you can admire the beautiful view that invites you to discover secret beauty in the adjacent hills and down in the olive grove that extends to the coast.
Hidden in this land there are many surprises for everybody: thousand-year-old olive trees, historical sites, ancient and modern farms, and, finally, hundred coves embellishing the coast.
Duration: from 2h
When: from March to November
With guide or guide: Tuesday – Wednesday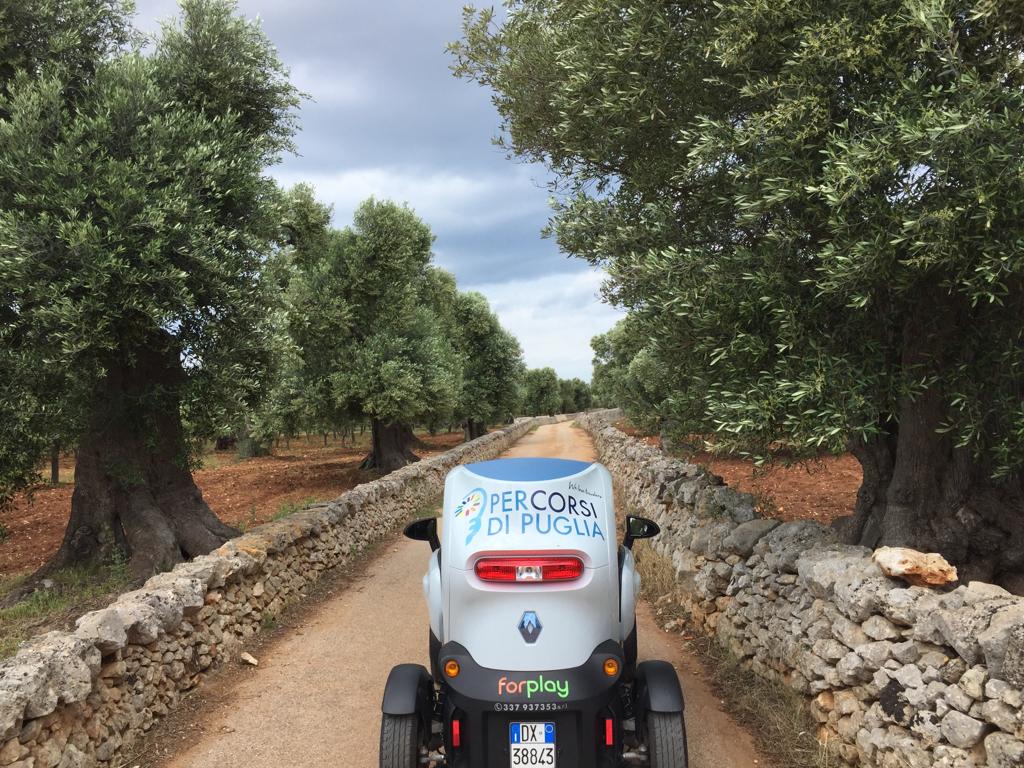 Excursion
THE COASTAL DUNES PARK, FROM OSTUNI TO EGNAZIA
Driving along the Ancient Via Traiana, from Ostuni you can explore the Regional Park of the Coastal Dunes admiring the different habitats, the rural buildings, the remains of ancient history and discovering typical Puglian products.
Thousand-year-old olive trees, ancient carob trees, giant caper plants, figs and prickly pears, aromatic herbs, brooms and orchids: these are just some of the typical species that grow spontaneously and have lived in this area for centuries. In every season colours and scents change the landscape.
Historical remains are no less fascinating: from the ancient Roman and Messapian city of Egnazia, historic farms and – even older – the dolmen of Montalbano!
A real journey through time in nature and in rural culture, with opportunities to discover how ancient flavours are still present in the products of the companies that make the Park live and make it unique."
Duration: from 3 h
Period: from March to November
With guide or guide: Tuesday – Wednesday – Saturday – Sunday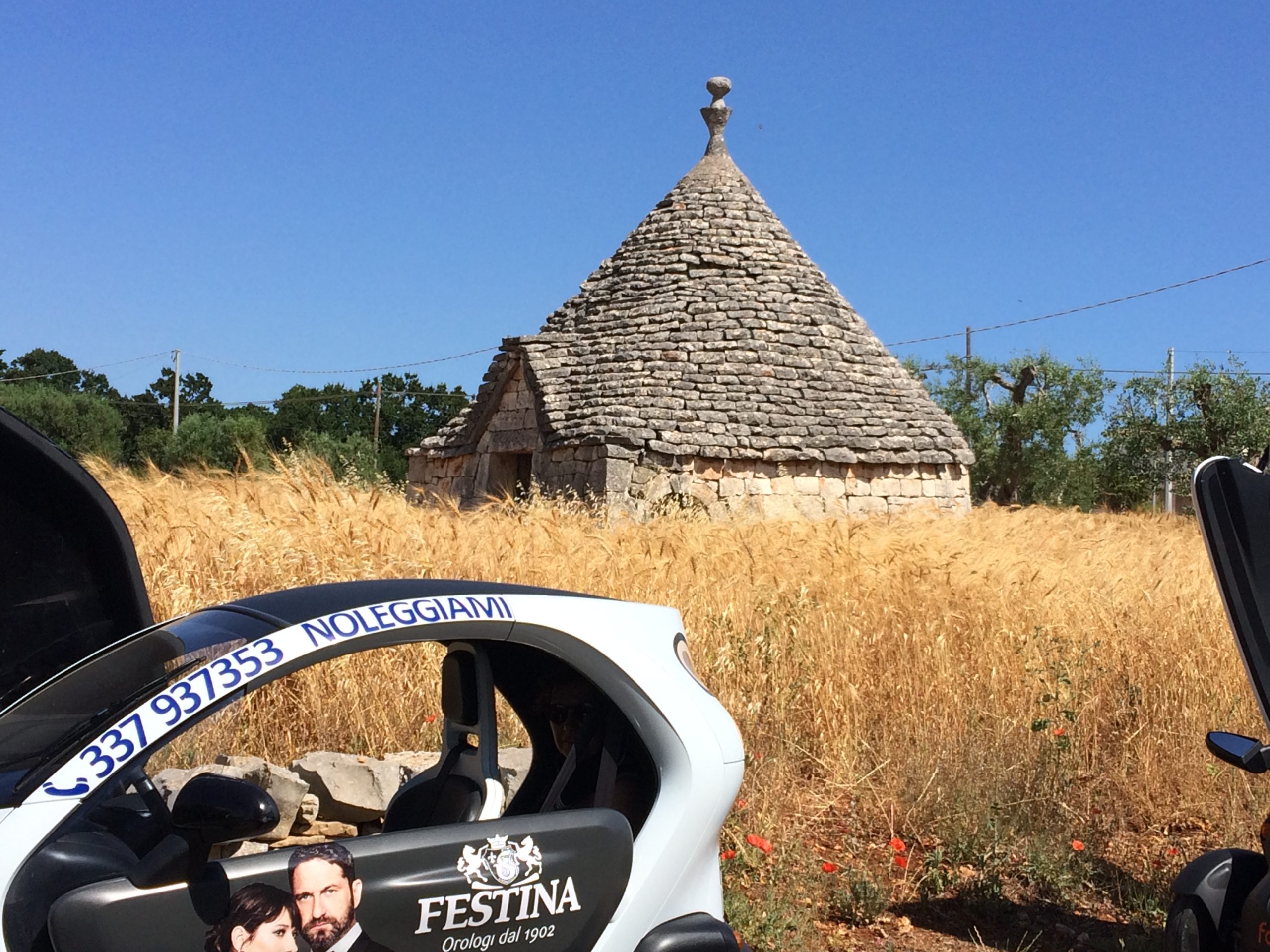 Excursion
THE ITRIA VALLEY FROM OSTUNI TO ALBEROBELLO
Ostuni is the entry gate to the Itria Valley: as you leave the city you are immersed in the gentle hills, winding roads with ancient dry-stone walls leading to Cisternino, Locorotondo, Alberobello and Martina Franca.
Once covered in woods and rocks, this valley has become a veritable garden, rich in olive trees, almond trees, figs, prickly pears and rows of vines that offer products of absolute excellence.
The cities are little jewels of history. Enjoy walking through the alleys to discover the unique characteristics of each: Cisternino, a real terrace on the Itria Valley; Locorotondo, with its circular shape; the baroque lines of Martina Franca and finally Alberobello with over one thousand trulli.
Duration: from 4 h
When: from April to October
With guide or guide: Tuesday – Wednesday – Friday