Picnic aperitivo on the rooftop
or dinner in Cortilleto ?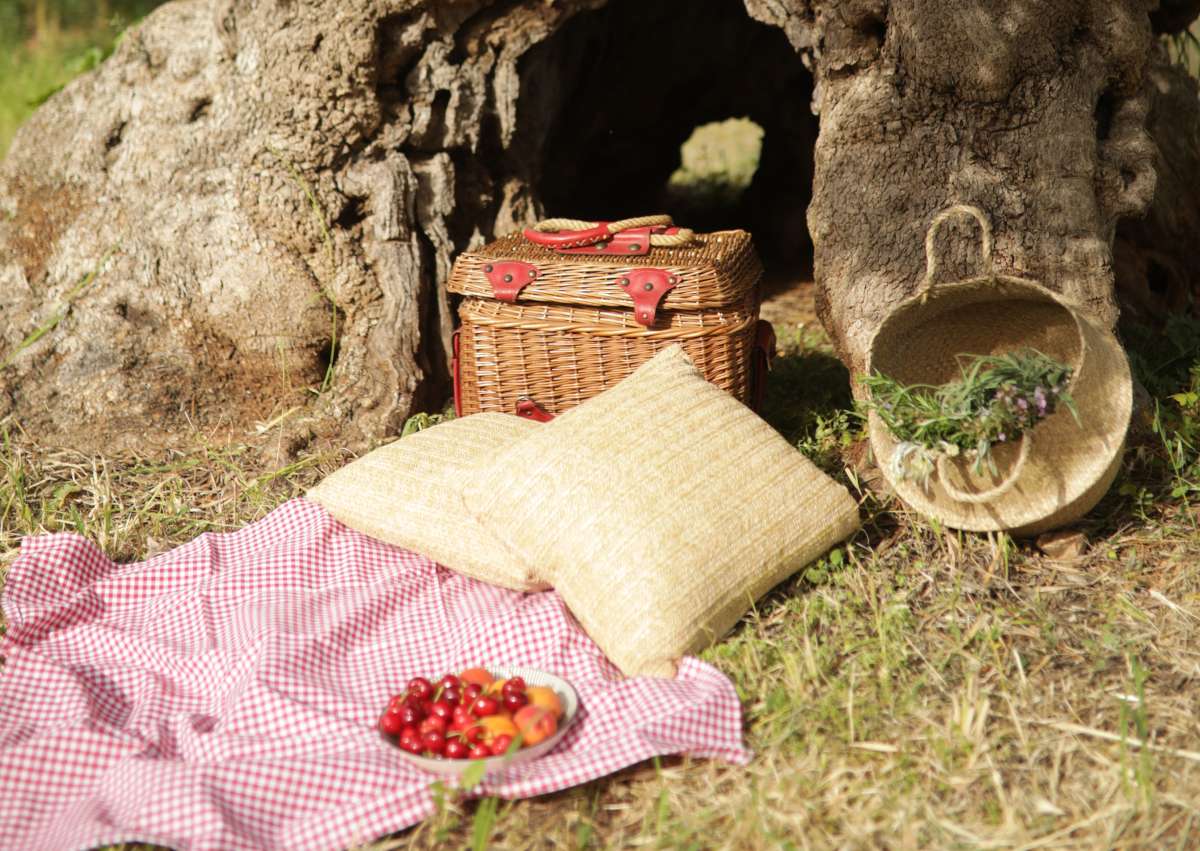 PICNIC APERITIVO OR BRUNCH
Picnic basket with:
Olives, Taralli
Apulian cheese and salumi
Homemade focaccia
Apulian traditional recipe (like polpette, parmigiana, flan of vegetables, mixed rustic puff pastry, ecc.)
Salad
Biscotti
25€ per person
Take it with you for the beach or a tour in the countryside, or enjoy it in Masseria.
Not available on Thursday's night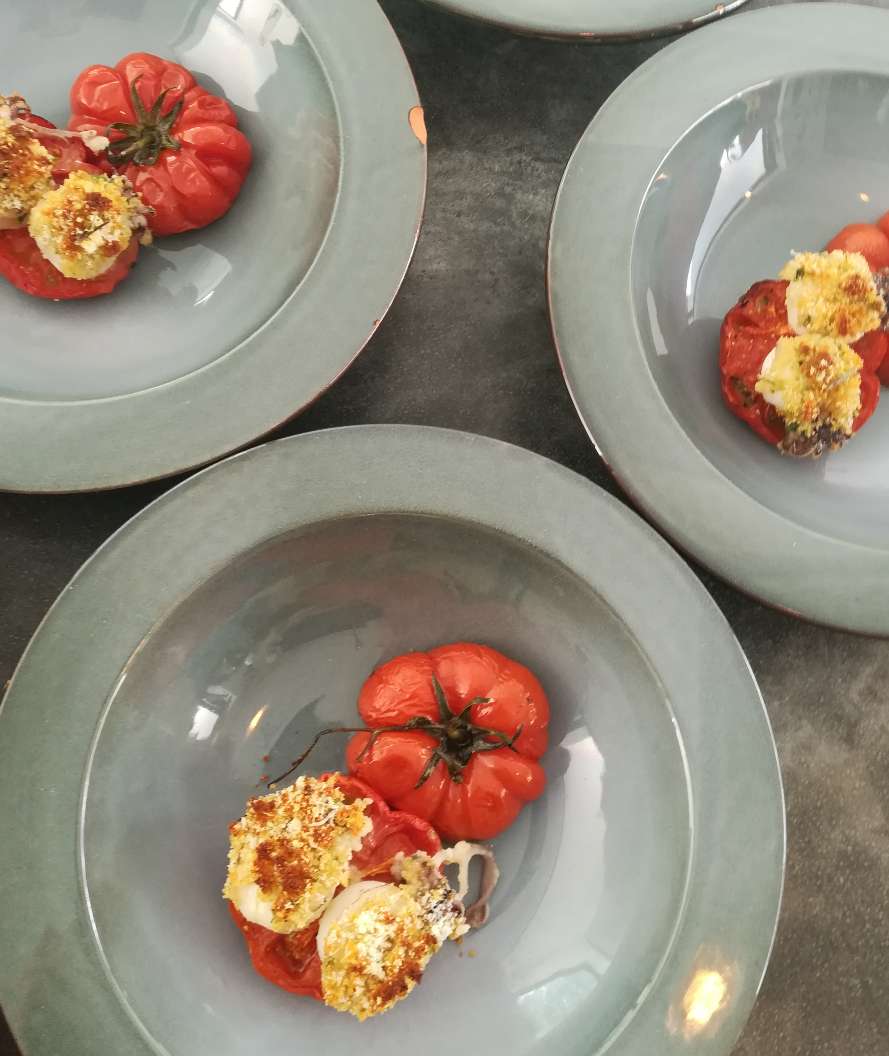 Dinner in Masseria
every Thursday night
in collaboration with
Luisa Tricca
Different thematic every week:
Puglia,  Pizza &Foccacia night, Barbecue, Dal Giardino, Tapas & Cocktails, Picnic…
45€ per person (+ beverage)
Can be served under the pergola, in cortilleto, in the middle of the olive grove
Starting May 26th, 2022 (according to weather)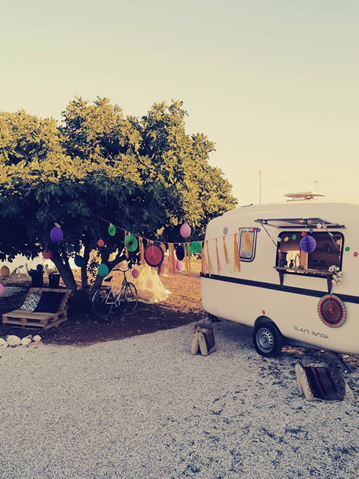 Puglia
Antipasti – Focaccia e taralli – Fresh pasta (with live demonstration) – Meat, fish or vegetarian – Dessert
Pizza & foccacia night
Using our foccacia oven in our Cortilleto
Focacce and stuffed rustic pizzas – Fresh salads with vegetables and aromatic herbs – Parmigiana – Dessert
Barbecue
Meat, vegetables and cheese from the grill – Pane e taralli – Dolce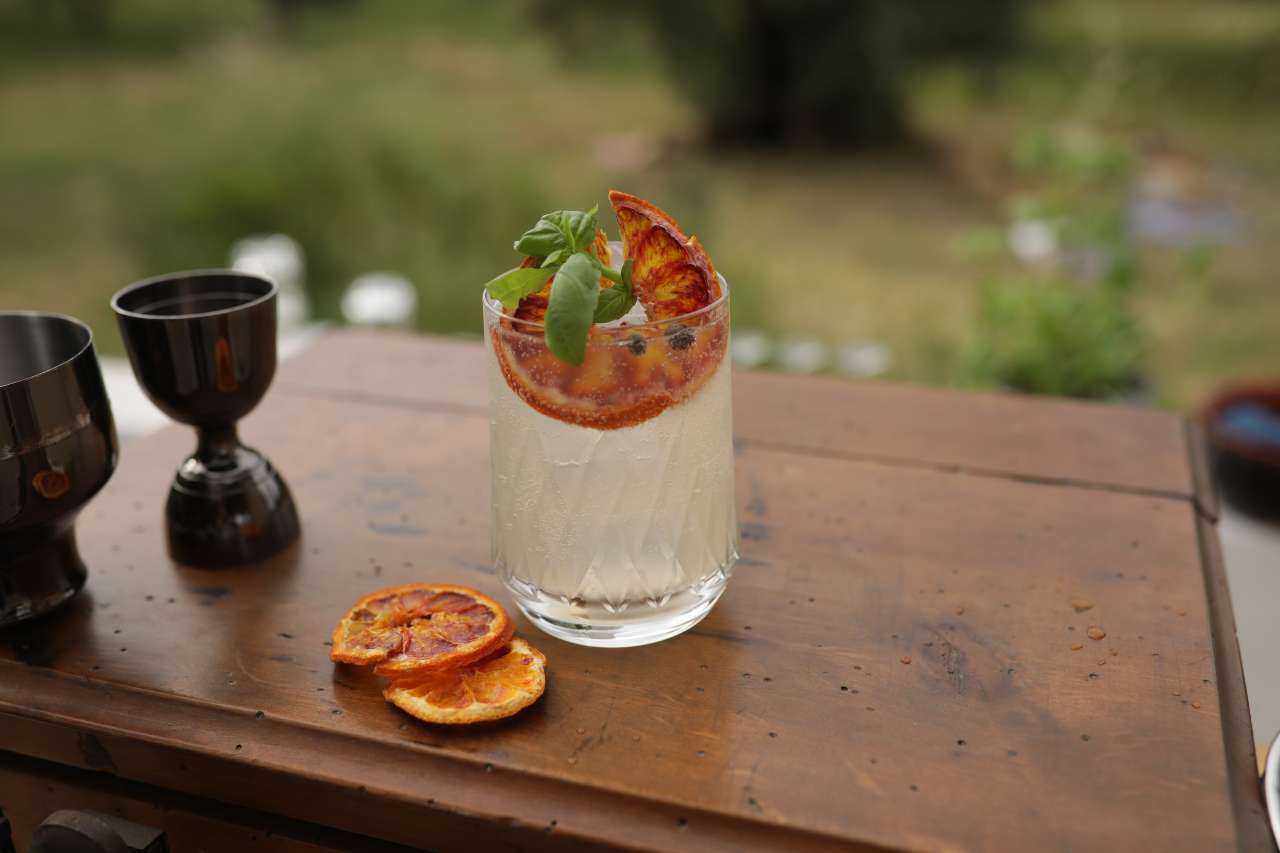 Dal giardino
Menu using all the aromatic herbs from the garden, preparing warm soups, pestos, flans, ecc…
Antispasti – Focaccia and taralli – Fresh pasta – Meat, fish or vegetarian – Dessert
Those who wish can help to collect the herbs.
Tapas & Cocktail (on the Pergola)
Cocktails bar with barthender combined with small courses to taste – Dolce
Picnic dinner among the olive trees
With the food truck and music in the olive grove